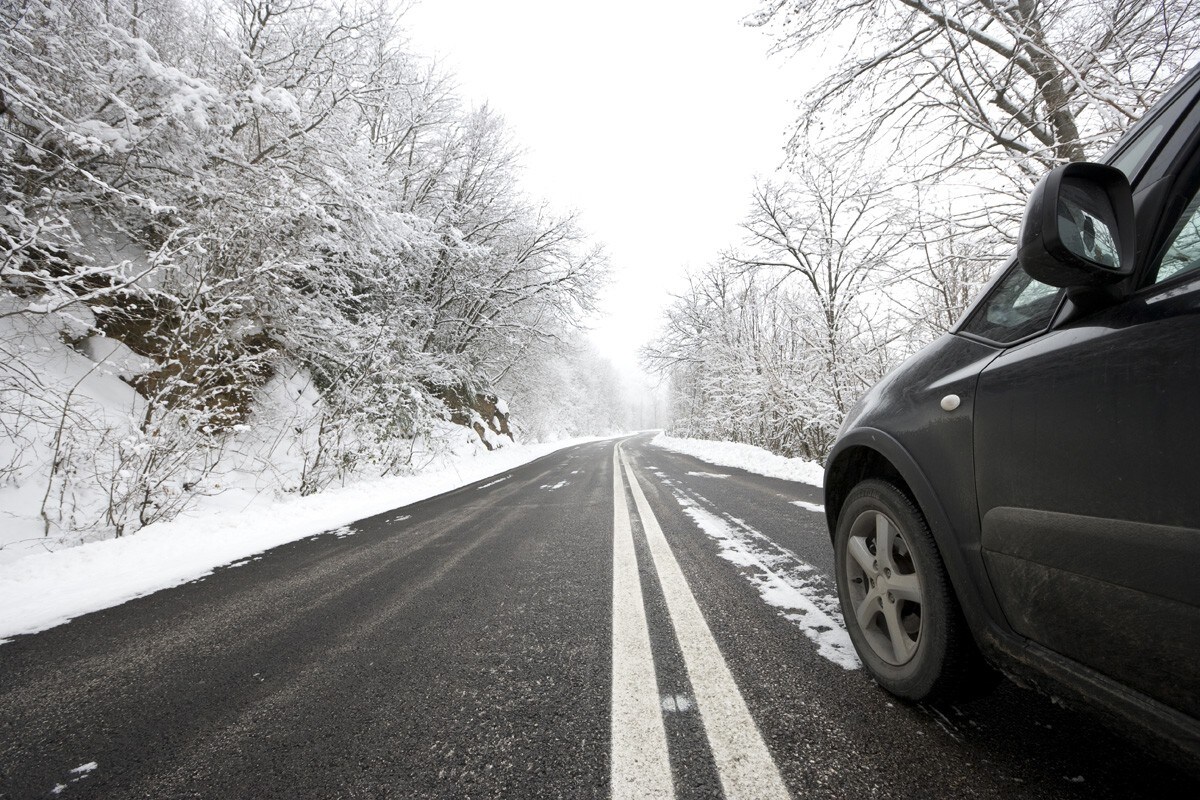 Well, it's official. The first "real" snowfall of the year is in the forecast. Depressing, I know! If you haven't already, now is the time to prep your car for winter road conditions. We all know the chances of getting stranded on the highway or in a ditch become way higher once the snow starts falling. The problem is in the extreme cold weather we experienced last year, getting stuck in your car for an hour or so can be a dangerous situation. To better help you prepare for the winter conditions, here are some things that you should do/ keep in your car for the next couple of months:
Preparing Your Car:
Take your car to a mechanic and get the following things checked: antifreeze level, battery, oil, thermostat, heater, brakes and defroster.
Check to make sure your tires have adequate tread. If the treads are worn, replace them. Better yet, exchange them for a set of snow tires, which have treads that provide better traction and are equipped to handle extreme winter driving conditions.
Keep the gas tank at least half full throughout the winter. This will reduce condensation, making your vehicle easier to start on cold mornings.
Packing Your Car:
Blanket: In Iowa, weather can be unpredictable. Temperatures can drop quickly and you'll need a good blanket to stay warm. Keep an extra pair of gloves and a hat in your trunk as well in case of an emergency.
Snow Shovel & Ice Scraper:  Keep a folding snow shovel and ice scraper in your kit in case you need to dig your car out of a ditch or snow bank.
Flashlight: Be sure to keep a small but bright flash light in your glove box in case you get stranded at night. You will also want to make sure you have fresh new batteries in your kit as well.
Cell Phone Car Charger:  Put an extra cell phone charger in your glove box! Too often do we become overconfident on the roads knowing we are only a phone call away from help…BUT what if it dies? Then what do you do?
Emergency Contact Numbers:  If you are relying on your cell phone to be the storage unit for all your emergency info, just think what would happen if your phone dies or if you got in a car accident and your phone is damaged. Just to be safe, write down all of your emergency contact info on a piece of paper and store them in both your glove box and your wallet.
Important Documents: Proof of insurance, vehicle registration and owner's manual. Easy enough right?
Non Perishable Snacks: Keep plenty of bottled water and nonperishable, nutritious food items, like energy or protein bars, in your kit to keep you hydrated in case you are stranded or have to wait a long time for assistance. Check expiration dates periodically and replace these items as needed.
Sand or Kitty Litter: If you find yourself stuck in snowy slush, non-clumping cat litter can be a lifesaver (or at least a timesaver). Pour it in the path of your wheels to help get traction.
Jumper Cable
First Aid Kit
Always check the weather forecast before commuting or venturing out on a long drive this winter. Weather and road conditions are often very unpredictable here in Iowa. As important as it is to have your car tuned and have a winter survival kit in your trunk, it's equally imperative to know how to protect yourself while driving in the snow and ice. Follow these tips and you will feel safer and more prepared this winter!
Stay Warm,
Jessica M.